Stainless Steel
Hellraiser Puzzle Box
All Black with Stainless Steel Plates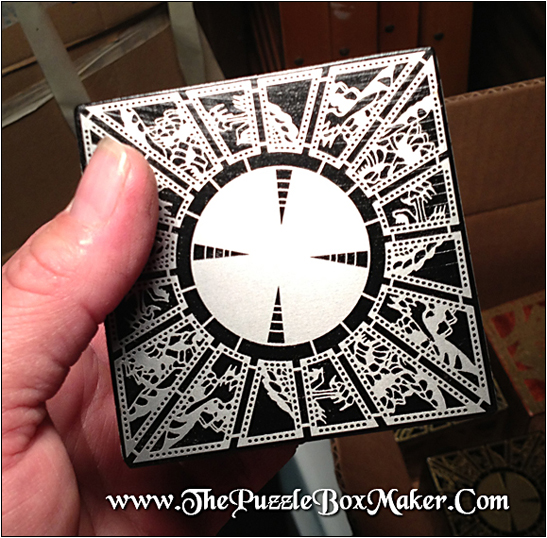 The All Black Stainless Steel  Hellraiser Puzzle Box is exactly like the original, being made of solid mahogany but it is all black with etched Stainless Steel plates. A beautiful box indeed!
The panels are based on the boxes used in the Hellraiser 1 and Hellraiser 2 which were designed by Simon Sayce, the original designer of the boxes. The panels are etched at a professional etching house to assure detail and quality panels.

Specifications:
3″x3″x3″ inches square.
Made of Mahogany wood.
The pattern on the faces are .005″ etched Stainless Steel.
All 6 sides of the box are lacquered black.
The box is sealed with many coats of quality lacquer to insure the panels don't peel off.
A quality box suitable for any Hellraiser fan
LIMITED SUPPLY, Get one while they last!